Pheasant Nesting & Habitat Conditions Report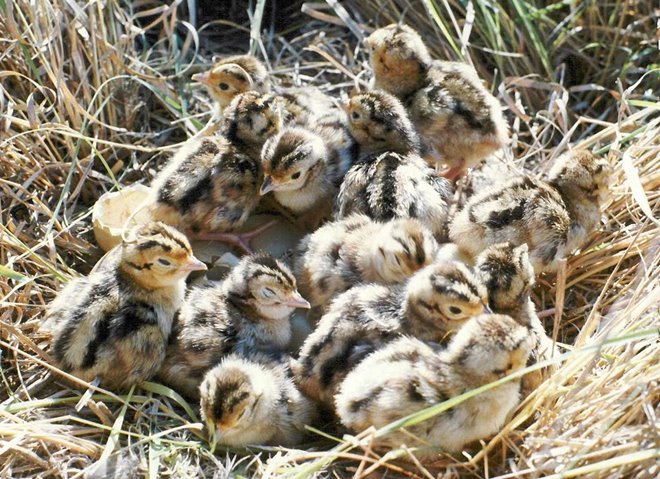 How good will your pheasant hunting be this year?
Over the long term, good pheasant hunting depends on good grassland habitat.
But year to year, pheasant numbers rise or fall on the vagaries of weather. Long periods of cold and snow hurt pheasant survival, especially if habitat is marginal. Wet, cold springs hamper nesting success.
And so it was this year. Some states and regions were blessed with both mild winters and springs. Others were pummeled with snow and rain.
Pheasant-country biologists will better understand how good hunting will be once they complete roadside survey later this summer. But in the meantime, here are their best guesses, based on nesting conditions and anecdotal reports.
Colorado
Colorado pheasant hunters can look forward to a good season, despite a generally wet May. "There are counties that got more than their entire year's precipitation in a month," says Ed Gorman, small game manager for Colorado Parks and Wildlife. "Normally our problem is drought, so we'll take the water."
The ample rain meant good nesting cover and habitat for broods. "The nesting season was far and away better than it was the last couple of years," Gorman says.
Spring crowing counts revealed an abundance of roosters, "particularly in the core area, in the northeast corner of the state," he says. Counts were nearly 40 percent higher than last year. Pheasant hunting, he says, "will definitely be better than it has the last three years."
Illinois
Illinois pheasants were dealt a one-two punch—a tough winter and wet nesting season.
To recap: Illinois' winter started cold in November, moderated, but then turned cold again. "A late January cold snap hit and lingered into March and brought some snow and ice to much of the state," says Stan McTaggart, agriculture and grassland program manager for the state. "Southern Illinois was particularly hard hit by a heavy March snowfall with significant ice accumulation in some areas."
Then came more bad news. "We had the wettest June on record in Illinois," he says.
Just how well the birds pulled through will remain in doubt until biologists analyze data from their upland bird survey routes for 2015.
Indiana
Indiana's winter began in promising fashion, says Budd Veverka, farmland game research biologist, but "then we got hit with bitter, bitter cold, record low temperatures. We had the fourth coldest February on record, and the coldest since 1979. We don't have a lot of quality cover, and when the snow came down it stayed for a while because it was so cold and hardened over."
Well, okay, the birds could recover from that. But then—right at the peak of nesting in mid-June, record rains began. "It was about the worst time to get the amount of rain we got," says Veverka. "We can't seem to get a decent winter and a decent spring together anymore."
Now for the good news. The state's game bird habitat areas continue to hold birds. For the last few years, hunters have been shooting 7,000 to 9,000 birds a year. "I would expect a similar number," says Veverka. "The birds are going to be where they've been the last few years."
Iowa
Iowa's long pheasant downturn appears to be coming to an end.
Just what factors were responsible for the decline in Iowa's pheasant number may be up for debate, but snowy winters and dismal springs played a role. "It really was five years of unprecedented weather, from 2007 to 2011," says Todd Bogenschutz, upland game biologist and farmland coordinator for the Iowa Department of Natural Resources.
This year turned a corner. Winter was mild. Says Bogenschutz, "Anecdotally we got just a ton of positive reports from staff, hunters, landowners about the number of roosters they saw this spring. And the best number of females coming into the spring in a number of years dating back to 2007. So great potential for this upcoming year."
Spring wasn't ideal. It was wet in April and May in central and southern Iowa. But it was good enough. "We are seeing broods, a lot of early broods," says Bogenschutz. "I think we're cautiously optimistic."
In the meantime, Iowa biologists have tried to improve winter cover and make adjustments with better location of food plots in relation to winter cover, says Bogenschutz. The Pheasant SAFE program continues to target CRP land and make it better suited to grassland species in general and pheasants in particular. Iowa's access program through the USDA Voluntary Public Access program has both improved habitat and increased acres open to the public with 8,000 acres enrolled.
Kansas
A multi-year drought had shriveled nesting and brood habitat and driven pheasant numbers to record lows in recent years. But a favorable spring is helping Kansas birds to recover.
"For the first time in 45 years, we actually had some rain in April so nesting conditions were pretty good coming in," says Jeff Prendergast, small game specialist. The rain was enough but not too much, greening up habitat and spurring a good insect crop for chicks.
Some localized storms in late May and June may have hurt nesting in specific areas. Setbacks to birds seem to have been spotty. "Some farmers are saying they're seeing a lot of birds, a lot of broods, and in some areas they're saying they're not seeing any broods at all," says Prendergast.
"My general impression is that we're going to go up everywhere," he says. The state's roadside survey, which begins in late July, will tell for sure.
Though it won't affect hunting this year, a new $1.6 million Regional Conservation Partners initiative in Norton, Mitchell and Osborne counties will begin improving nesting and brood habitat starting next year.
Michigan
Michigan pheasants are still struggling to recover from a brutally cold and snowy winter two years ago.
They caught a break this year.
The most recent winter was mild, despite periods of significant snow. As a result, birds came out of winter well, especially in areas such as state game areas and Michigan Pheasant Restoration Initiative areas. "Where there was good grassland habitat, the birds did very well," says Al Stewart, upland game bird specialist for Michigan Department of Natural Resources. "There have been birds seen and heard crowing this spring."
Their good fortune continued, with relatively dry weather this spring. "It seems like the weather has been good for spring nesting," says Steward. As a result, Stewart is predicting better hunting this year than last.
Stewart says habitat projects should improve the prospect for pheasants. "I think the Michigan Pheasant Restoration Initiative continues to go strong, and we have more partners and more habitat on the ground through that project." Also, a recent restructuring of license fees created funding for a wildlife habitat grants program. Pheasants Forever has been a key partner in both initiatives.
Minnesota
Minnesota has battled declining CRP acreage. But when it comes to pheasant numbers, favorable winter and spring weather will compensate in the short term, according to Nicole Davros, upland game project leader for the Department of Natural Resources.
Winter saw cold temperatures but, says Davros, "we did not have extended periods of deep snow at the same time." Spring weather helped nesting. Rain was ample through May and June but spread out, and temperatures were mild.
"My observations from being in the field combined with those of our area wildlife managers suggest that nesting and brood-rearing success has been relatively high this year," says Davros. "There definitely seem to be lots of birds out in the fields right now."
Several favorable developments have sprung from Minnesota's first Pheasant Summit in December. Citizens and biologists developed a pheasant action plan with both short- and long-term steps for reversing the trend of declining pheasant populations. Minnesota's Walk-in Access program will continue in 2015, but the DNR is still seeking permanent funding. And Gov. Mark Dayton's buffer initiative was signed into law, designating an estimated 110,000 acres for water-quality upland buffer strips.
"Long story short, we've lost a lot of habitat in the past five to eight years due to the decline in CRP acres," says Davros. "But I think there will be a lot of birds in the fields this fall compared to our previous one or two years."
Missouri
Missouri had a fairly mild winter, and a lot of pheasants survived for the breeding season. "I heard quite a few comments about folks seeing more pheasants this year," says Beth Emmerich, agricultural wildlife ecologist for the Missouri Department of Conservation. The early nesting season also had good conditions. Unfortunately, heavy rains hit much of the state in late June and early July. "That may impact chick survival," says Emmerich.
"I would expect this year to be similar to last year—where we had a really good spring for nesting," says Emmerich. The question is the impact of heavy early summer rains. "Our conservation agents will be running their roadside counts in early August, so we may know more after that."
Montana
Light snows and mostly normal rains this spring should mean that Montana will continue to have higher-than-normal pheasant numbers, says Ryan Williamson, Region 6 upland game bird biologist for the Montana Department of Fish, Wildlife and Parks.
"We did have some really good residual cover from last fall. The region saw some good moisture late last summer and early fall that greened up a lot of the habitats that led into good residual nesting cover," says Williamson.
"Throughout the region, we are above the 10-year average for crow counts and recently we have been hearing good reports of broods. Again, the nesting cover was good this spring and the crops are doing well, so if we did have a good hatch, the broods should have good habitat to utilize," he says.
In addition to the favorable weather, hunters will benefit from the state's three-year-old Open Fields Program, which has paid farmers to open more than 32,000 acres of CRP land to hunters. Says Williamson, "This program has helped keep those CRP acres intact while allowing public access."
Nebraska
Nebraska pheasants were blessed with a mild winter, a couple of warm spells, and little long-lasting snow. Spring surveys showed more birds than average survived winter heading into the nesting season, says Jeffrey J. Lusk, upland game program manager for the Nebraska Game and Parks Commission.
"Unfortunately," he says, "that survey took place right before we had severe rain events through the state. In southeast Nebraska, where I'm located, one of the storms was a 1,000-year rain event." Up to 11 inches of rain fell in a 12-hour period. Much of the same weather afflicted the rest of Nebraska's pheasant range, with the exception of the Sand Hills.
It's not clear yet how devastating the rain might have been. Timing is everything. If rain hit before hatching, many nests—except those flooded out—might have survived. "But, if it hit at the wrong time and chicks were just starting to hatch and everything, they might not have survived the rain," says Lusk.
Hunters might be looking at a year that ranges from very good to not good at all. Says Lusk, "Hopefully we'll know more by early August when we get the rural mail carrier cards returned."
North Dakota
North Dakota hunters have reason to be optimistic.
Winter was mild, with minimal snow. "Pheasants, especially hens, made it through winter in good condition," says Stan Kohn, upland game management supervisor for the North Dakota Game and Fish Department.
Crowing counts were up about 11 percent statewide. "We should have entered the nesting season with a pretty good adult breeding population," says Kohn.
"We did get some gully washers in late May and June, so hens nesting in low lying areas probably got washed out. We're hoping this occurred early enough in the egg-laying/incubation stage that they re-nested, but won't know until we get into our production surveys in a few weeks," he says. The effects will probably be uneven and localized.
Hunters can also look forward to habitat improvement projects. The department received a $3 million Outdoor Heritage Fund grant to leverage more than $3 million of PLOTS funds and about $34 million from the USDA—a total of about $40 million to benefit water quality, habitat conservation, and public hunting access. Says Kohn, "We hope to do some great things with this grant."
Ohio
Mark Wiley, wildlife biologist at Olentangy Wildlife Research Station, was not particularly disturbed by Ohio's cold and snowy winter. "While these conditions are certainly not ideal, pheasant populations in the state do not seem to have been negatively affected by them in recent years," he says.
What was alarming were heavy rains and flooding that began in late May, just days after the first reports of pheasant broods in central Ohio. This is a particular problem, Wiley says, "because some of Ohio's best nesting and brood rearing habitat is situated in flood-prone areas."
Even so, he says, "there have been an encouraging number of pheasant brood sightings in Ohio this summer." Ohio has no formal brood surveys to make sure, but Wiley thinks pheasant number will "be on par with recent years, even after the heavy rains."
Oklahoma
Oklahoma's gradual emergence from its long drought has been good news for pheasants, as the quality of cover improves, says Scott Cox, upland game biologist for the Oklahoma Department of Wildlife Conservation.
Better cover and more abundant food sources helped pheasants survive a cold and icy late winter. Likewise, improving habitat conditions compensated for the wetter than normal April and May, says Cox.
Counts have been gaining slowly and have been on the rise the last few years. Bird numbers are still below average throughout Oklahoma's pheasant range, but birds are being seen more frequently this year compared to the past two to three years. "Young birds are being seen," says Cox. "Conditions are very conducive to nesting and plenty of food sources are available, as well as great cover." Birds are doing best in northwestern and north-central Oklahoma.
Oregon
Pheasants survived Oregon's mild winter just fine, but the intensifying drought this spring has been another matter. Hunters can expect the low numbers they've seen in recent years.
"Spring was dry, which results in reduced forb and grass growth, as well as decreased insect abundance, which all work against successful production, especially in the eastern part of the state where pheasants are most abundant," reports David Budeau, upland game bird coordinator for the Oregon Department of Fish and Wildlife.
"We won't conduct brood surveys until later this month, so any information is anecdotal at this point," says Budeau. "In general, we've had relatively low numbers of pheasants the last few years, and the weather conditions that we've had are not likely to result in any big turnarounds."
Budeau, like some other pheasant biologists, is hopeful that filling the new position of national wild pheasant plan coordinator by the Midwest Association of Fish and Wildlife Agencies will aid pheasant conservation in the states, especially with "more wildlife-friendly CRP."
South Dakota
The good news: South Dakota had a mild winter that ushered a lot of birds into the nesting season. "The overwinter survival of those hens was good, so we should have had a good bunch of birds coming into spring for the nesting and brood-rearing period," says Travis Runia, upland game biologist for the South Dakota Game, Fish and Parks Department. Spring weather started dry but May rains fixed that. Says Runia, "Nesting cover really caught up quickly."
The bad news: Some freakish spring weather. Portions of north-central South Dakota (such as Mobridge) got up to 9 inches of rain, which may have inundated some nests. And winds up to 80 miles an hour may have wiped out chicks.
Even so, Runia is confident that the bad weather was spotty enough that plenty of broods survived. "I'm pretty optimistic we'll see a little bump in our population this year."
Long-term, CRP is still a concern, Runia says. Acreage is stable at a bit under 1 million acres—about 500,000 fewer than the peak in 2007.
State biologists, officials, and conservation leaders are discussing recommendations formulated at the Governor's Pheasant Habitat Summit last year. The list of projects is still under review. About $700,000 in state money and contributions will be available.
Wisconsin
Wisconsin's winter was mild until subzero temperatures in late February and early March. Heavy rains hit the state in late May and early June. But the rain tapered off for the brood-rearing season from mid-June into mid-July.
As a result of the ups and downs, it's difficult to estimate how well pheasants fared, says Krista McGinley, assistant upland ecologist for the state Bureau of Wildlife Management. "Overall production estimates won't be available until brood surveys are completed and summarized later this summer," she says.
The DNR plans to stock around 90 public hunting grounds this fall with about 75,000 pheasants, the same as last year. These birds help hunter-demand but, because of stocked pheasant survival rates, won't do anything for the long-term population.
Wisconsin pheasants are suffering from a long-term decline in CRP acreage, which peaked in the mid-1990s at more than 700,000 acres but was down to 263,000 acres last year. Says McGinley, "Given the loss of grassland and wetland acres on the landscape and concurrent declines in pheasant numbers, hunters may need to scout diligently to locate birds."
Story by Greg Breining
Photo Credit: Pete Berthelsen, Pheasants Forever